What's it with Lasith Malinga and India? Every time the Lankan slinger comes across India, he isn't half as effective as he is against the rest. Yes, he did pick up three wickets in Saturday's match, but it was once again in a losing effort. Also, the performance, which was his best against India till date, came after the series had already been lost. In the earlier four matches, he was nowhere near the threat he is against other opponents.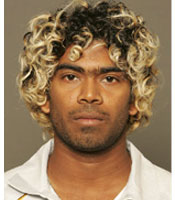 Even prior to this series, Malinga hadn't caused much trouble to India, which has been one of the key reasons why Lanka do not possess a great record against India in recent times. His personal bowling stats against India read as follows – 28 matches, 34 wickets, but at an average of 40.88. While the wicket to games ratio isn't all that bad, the high average suggests that Malinga has been taken for plenty of runs, which means that he has never quite been able to build any sort of pressure on the Indian batsmen.
Malinga can make himself feel better though. He is not the only quality bowler to have suffered at the hands of the Indians in ODIs. Here's a look at the record of three other bowlers, who have greater credentials than Malinga, yet have had miserable times against India.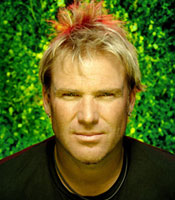 Shane Warne: The legendary Aussie leg-spinner is the name that instantly springs to mind. Remember Sharjah 1998 and Sachin Tendulkar's incredible assault on the Australian magician? Such was the ferocity of Tendulkar's assault on Warne that the leg-spinner admitted he had nightmares of the Indian maestro stepping down the crease and dispatching him into the stands. The man who bamboozled most batsmen the world over struggled against Indians. Apart from Tendulkar, the likes of Ajay Jadeja, Mohammad Azharuddin and Navjot Sidhu also found batting against him easy. In fact, at his peak, Vinod Kambli once hit Warne for 24 runs in an over.
Warne's ODI record against India:18 matches, 15 wickets, average of 56.26.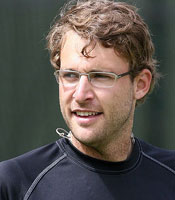 Daniel Vettori: The left-arm spinner, like most spinners the world over, has found it tough to keep his control intact against India. In a sense he was unlucky to have faced arguably the best player of left-arm spin in recent times – Sourav Ganguly. The former India captain would charge down the crease and easily dispatch the Kiwi into the stand when India-New Zealand met. Even Rahul Dravid enjoyed batting against Vettori, as a result of which the left-arm spinner has poor figures against India.
Vettori's ODI record against India:36 matches, 27 wickets, average of 38.18.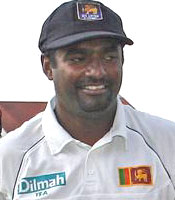 Muttiah Muralitharan: Another spinner. Murali did have his good times against India, most memorably the 7/30 at Sharjah in 2000. However, over the course of his career, India got the better of him in ODIs. In the 1999 World Cup game at Taunton, Ganguly-Dravid literally toyed with him. His record against India remained poor in comparison to his overall one.
Murali's record against India:63 matches, 74 wickets, average of 31.78.
--By A Cricket Analyst